FINAL NOTE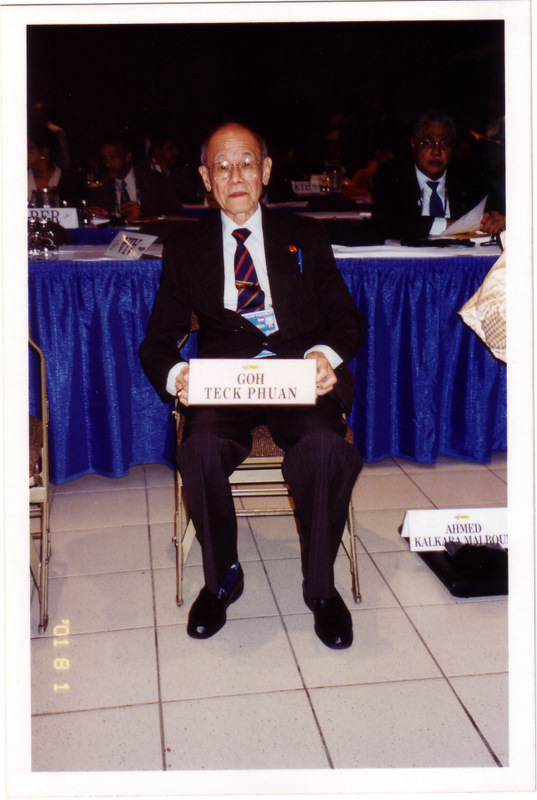 This speech was delivered by Mr. Ivan Goh at his father's church service when he passed away in April 2006.
Family and Friends My father was a man of all seasons - sportsman, social worker, sports promotion officer, businessman and sports organizer. He was best known in his later years as the Marathon Organiser. Dad made friends easily with people from all walks of life and was always willing to lend a helping hand. He moulded the lives of many athletes both in their sports and their careers. In the last 10 years, he showed a surprising quality that many friends admired. After my mother's fall in 1999 and her stroke in 2003, he looked after her with full devotion. He attended to all her needs, drove her for her medical appointments and made sure he bought her the food that she missed. He was against sending mum to a nursing home and took upon the role of a caregiver. In closing, I would like to thank all family members and friends and especially the Swift family for their support. To my cousins, Dennis and Dorothy Ong, Bernice and Eunice Ong, I shall always be indebted to you for looking after my parents in my absence. Special thanks to Maurice, Siva, Ching Liang, Janet and our maid, Elsie. Finally, I would like to read a quotation that Dad hung in his house which best describes him.
"I EXPECT TO PASS
THROUGH THIS WORLD BUT ONCE
ANY GOOD THING, THEREFORE, THAT
I CAN DO OR ANY KINDNESS I CAN SHOW
TO ANY FELLOW HUMAN BEING
LET ME DO IT NOW
LET ME NOT DEFER NOR NEGLECT IT
FOR I SHALL NOT PASS THIS WAY AGAIN."