Goh Teck Phuan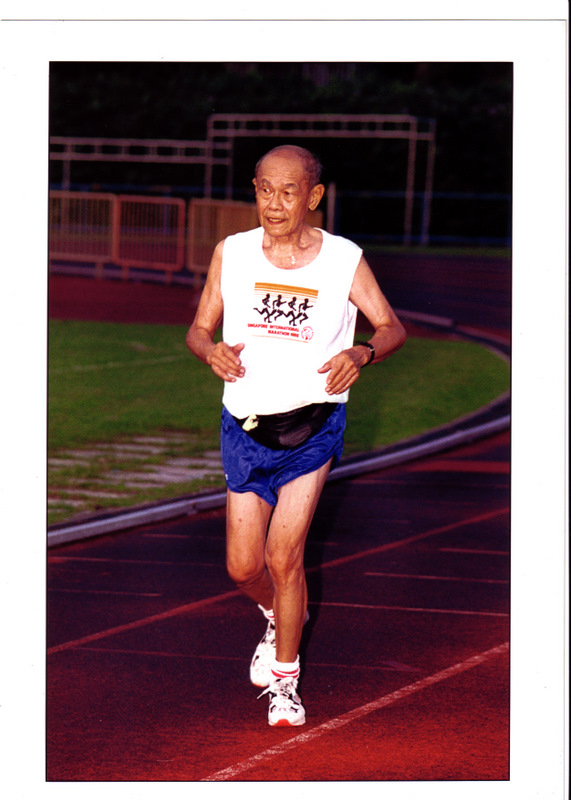 1921 - 2006
While it is important to acknowledge the contributions of athletes who have won glory and recognition for Singapore athletics, we should never forget the unsung heroes who have made their success possible. The late Goh Teck Phuan was one such person. Athlete, coach, administrator, organiser, mentor, fund-raiser, he played all these roles to the best of his ability in his lifelong dedication to the Singapore sports scene. His energetic persistence coupled with his visionary ideals enabled him to emerge as a leading champion for sports in Singapore in the 1960s and 70s. This tribute highlights his tireless efforts as part of a modest attempt to place on record his contributions to our sports scene...
"In the late 1940s, the visionary Goh sensed a need for fundamental change in the local athletics club system. The existing clubs were run on a communal basis. He and others who were ahead of their times felt that this was impeding the progress of the sport in Singapore."
"Goh and his team managed to introduce the idea of using the Toto lottery to fund major sports projects."
"Many athletes received their fair share of Goh's kindness. K. Jayamani, C. Kunalan, Dr. Mani Jegathesan and Kesavan Soon, for example, have talked about how he offered crucial advice and support in their times of need."
"Even right until the last few months before his death, he could be seen hitting the track at Toa Payoh Stadium in the early morning. He was still actively running six months before he passed away."
"Looking back, perhaps the most impressive thing about Goh's achievements is the fact that he had pushed through sweeping changes at a time when the nation's priorities were clearly not on sports."
Tributes for a Good Man
"Goh Teck Phuan was one of the key influences in my life. As chief sports officer at the Ministry of Social Affairs, he gave me opportunities to learn from him. Many people do not know that he was the one who organised Singapore's Grand Prix (motorsport) and Pesta Sukan events. It was through him that I developed as an administrator."
Maurice Nicholas
"Goh Teck Phuan was so dedicated and passionate. I remember one time in the late 1960s. I was born in Johor and someone told me that when I reached 21, I had to take a citizen's oath. But I had never done anything like that in 1964 when I turned 21. So I was very anxious about my citizenship status and went to see Goh at the Ministry of Social Affairs with a very heavy heart and sense of foreboding. He put an arm around my shoulder and said, 'No such thing. Who was the one who frightened you?' I still remember the great sense of relief. Goh was also a go-getter who could get just about anything done. He enjoyed accomplishing things and paid attention to the smallest task. Years later, I asked him to help arrange for a job for one of the ex-national runners. Without hesitation, he made arrangements to employ this athlete in his security firm."
C. Kunalan
"I knew Goh Teck Phuan through his work at SAAA and Swift. He always looked after all of us and invited us to his house for barbeques. While he was an official, he didn't sit in his VIP chair. Instead, he mingled with us. I will never forget him."
Low Sin Chock